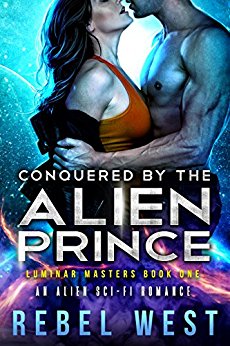 A filthy rich, ripped alpha who also happens to be royalty? Yes, please.
Only problem? He's an alien.
When a confidential mission sends Doctor Cali Taylor to Luminar, her project is thrown in jeopardy and more than one life, including her own, is at risk.
The one constant? The alien prince and a scorching interplanetary rendezvous. But can their budding romance withstand the danger that threatens to tear them apart? $2.99 on Kindle.