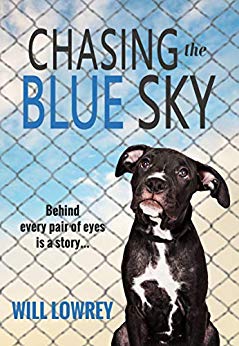 Behind every pair of eyes that view this world through a tapestry of worn fences and shadowy, concrete kennels lives a rich and vibrant story. This is one.
In the oppressive heat of a Clay County summer, a chained dog gives birth to a spirited, black puppy named Toby. Taken from his mother's side at just a few weeks old, Toby soon discovers the love of an adoring family. But just as quickly, he finds himself fighting to survive in the unforgiving world of the county animal shelter.
But he's not alone – a motley cast of homeless dogs and a devoted pair of shelter workers will give anything to make sure Toby makes it out alive.
Chasing the Blue Sky is a tale of struggle, hope, and redemption — an untold story, until now. $2.99 on Kindle.