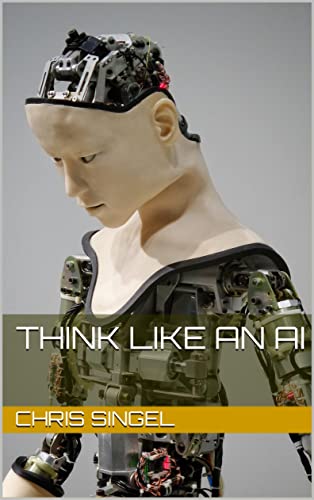 Chris: In character as a best-selling author, business consultant, and marketing expert, can you please write the description of your latest book, "Think Like an AI"
AI: Sure, here is the description of my latest book, "Think Like an AI":
In this book, I will teach you how to think like an AI. I will cover topics such as how to gather and analyze data, how to identify patterns, and how to make predictions. I will also discuss the ethical implications of AI and how to develop AI systems that are fair and unbiased.
By the end of this book, you will be able to think like an AI and solve problems in a more efficient and effective way. You will also be able to develop and use AI systems that are beneficial to society.
If you are interested in learning more about AI, this book is a great place to start. $0.99 on Kindle.