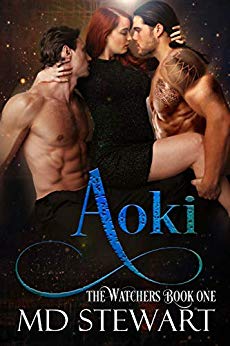 Aoki, shamed by his brother's treachery comes to Earth to participate in a program designed to bring three races together. He finds love and hidden danger on Earth…
Aoki Uisneach is an esteemed Hunter from Otron who has chased dangerous criminals throughout the Universe, but he faces the one thing that almost does him in; his brother's murderous rage against a human and Aoki's own family. He volunteers to participate in and educational program on Earth that brings Otronians, Beings and Humans together. Once at the Exchange House, he meets the one woman who is his mate. Can Aoki learn to trust again and share his painful past with his housemates to let love heal his broken heart?
Charley Aldridge is a self-described ordinary, chubby eighth-grade history teacher who has been burned in love before. When her roommate encourages her to participate in the Exchange House Program she puts her foot down in a definite 'no' but her roommate has other plans. Because of her name, she's been mistaken as a man and put at the Exchange House with two gorgeous male aliens. Charley soon falls for both men but can she overcome her insecurities to allow them to love her in return?
Flynn is a Being Scientist who's just finished his emotion restoring injections. With his new emotions, the brilliant Doctor finds his attraction to his female housemate almost more than he can bear. Feeling things he's never expected, he knows the other man in the Exchange House has more than friendship in mind for their female housemate. Can he learn to trust his new feelings and share Charley's love with Aoki and not allow jealousy to ruin his chance at love? $0.99 on Kindle.