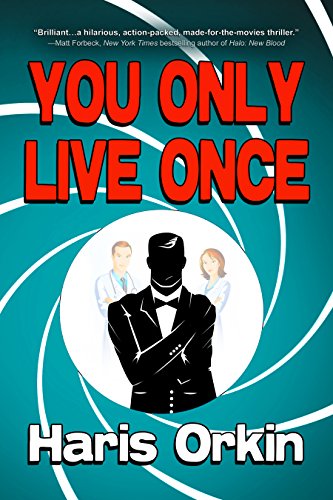 James Flynn is a mental patient who believes the locked ward of his psychiatric hospital is the headquarters of Her Majesty's Secret Service. He also believes he's an expert shot, irresistible to women, and a secret agent with a license to kill.
When the hospital is acquired by a new HMO, Flynn is convinced that the Secret Service has been infiltrated by the enemy. He escapes and carjacks a young orderly named Sancho.
Paranoid delusions have suddenly become reality when Flynn is mistaken for a real secret agent and now it's up to a mental patient and a terrified orderly to bring down an insecure, evil genius bent on world domination. $0.99 on Kindle.