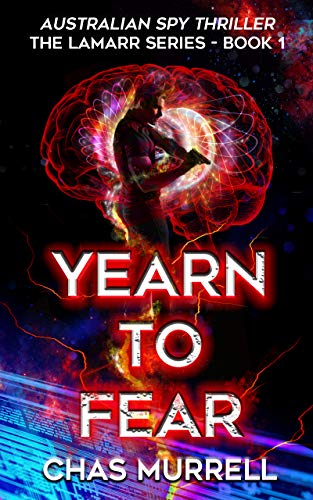 An invention that can cure humanity…or control it.
Sydney scientist, Marcus Hall, is developing a radical 5G Wi-Fi receiver for CSIRO. On a caffeine boosted whim, he inadvertently discovers a therapeutic breakthrough in neuroscience. Or so he thinks…
Marcus is unaware of the many secrets around him until he witnesses the murder of a colleague which leads him to make a soul tearing decision. Is the only means of stopping the carnage to weaponize his prototype?
Foreign intelligence agencies realize the top-secret breakthrough is priceless. One particular spy leads the race to seize the invention. A psychological master of the long game, his only rule according to Kung Fu: Win.
Friend and foe alike confront this psychotic mastermind. All will FEAR him, but is their FEAR real? Only the next six minutes will tell… $0.99 on Kindle.