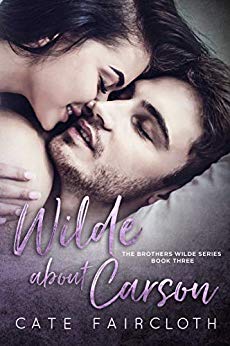 We have always just been friends.
Emily Rhey has been my best friend since tin-can lunches in the first grade. We have seen each other through everything; the 'firsts', the 'seconds, the 'always,' but most importantly when everyone left, she was still there.
She's smart, beautiful, witty–the perfect woman for any man.
Even someone like me; heir to my father's empire, as handsome as I am rich.
Over the years, plenty have questioned us–my brothers, even my mother; but we have never crossed that line.
I never thought about it, and as far as I'm concerned, neither has she.
When grief draws us together, very close together, it changes everything…
I tell myself we are only friends…until I can decide if it is still true. $0.99 on Kindle.