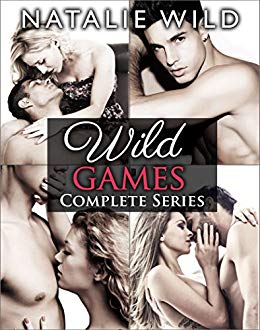 Elizabeth Penrose, Liza for short, is back on her feet for the first time in years. After a rough breakup that left her in ruins, Liza has dusted off the old remains of her college relationship and joined the family restaurant business. But after everything seems to be going in her favor, her old lover, Alexander, suddenly returns looking sexier than ever to throw her life into turmoil all over again.
Though Liza does her best to ignore his hot and possessive stare, she can't stop the questions fluttering inside her head: Where has he been all these years, and why has he returned? Unbeknownst to Liza, Alexander has a new lifestyle and a couple of tricks up his sleeve. Is Liza about to discover that the only master she needs to worry about is the one intent on binding her heart and body to his?
Will she fall into his arms and be seduced by his deviant ways? $0.99 on Kindle.