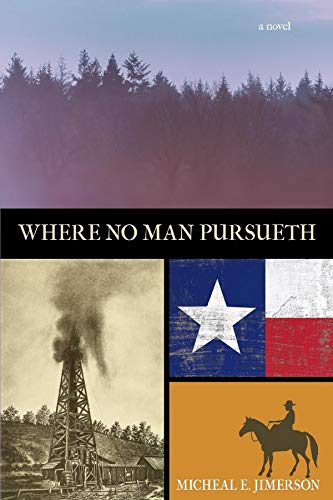 Young Ray Elliott comes of age in the South during segregation enforced by Jim Crow laws. The murder of a leading citizen presents him a series of fateful decisions, turning a hard scrabble farmer's future like a kaleidoscope. He makes a fateful promise to protect a fugitive from lynching, whatever the cost.
Meanwhile, bank president Richard Watersong uses the distraction of his father-in-law's murder to embezzle money and abscond to Cuba with a pregnant girl named Queen. His disgraced wife Eleanor raises their children and rebuilds the bank. She asks Ray Elliott-now a Texas Ranger-to find her husband, throwing herself at the lawman, but shame over his deceit drives him from her.
The failed paths of these characters' broken lives bring them together decades later to contest ownership of two hundred acres in the heart of the Great East Texas Oilfield. Cross-examination in a climatic courtroom confrontation unveils the true murderer, but the genuine challenge is whether any of the characters can put the pieces of their lives together to achieve redemption. $0.99 on Kindle.