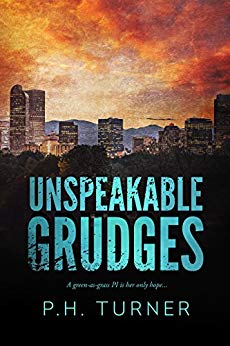 A green-as-grass PI cracks the most disturbing murder case in Denver history . . .
Delusional and believing he is called by the Lord to sacrifice women to atone for his sins, champion bull rider Clint Barlow wins the buckles, beds the buckle bunnies, and murders women until his life is upended by someone from his past.
Brand new Private Investigator Claire Callahan is working on the city's messiest divorce in decades, while her mentor, Denver homicide detective Rafe Brewster is working on a puzzling series of murders.
It doesn't take long until they realize their two cases are linked, and they must move fast to end the killings. See price on Kindle.