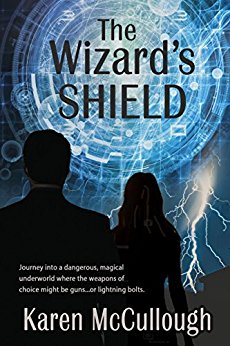 A powerful wizard with a physics degree and a checkered past invents a shield to ensure he'll never again be tortured almost to death.
The wizarding powers-that-be fear the repercussions of such a device and send his former girlfriend, an accomplished wizard herself, to retrieve the device or destroy it.
When the shield is stolen by the magical mafia, Ilene McConnell and Michael Morgan have to set aside their differences and work together long enough to recover it. $2.99 on Kindle.