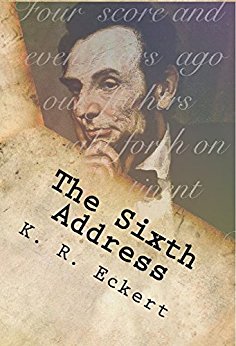 Paul Davenport, hero of The Templar Succession and The Gettysburg Cypher finds himself once again embroiled in a historical mystery, this time involving lost railways, Confederate Gold and those most immortal words of Abraham Lincoln.
When a mysterious man hires Davenport to attend an auction and purchase a lost copy of the Gettysburg Address, he jumps at the chance to escape his dull routine as a teacher.
The job seems simple and straightforward. But he's not the only one bidding for the Address. When two of his rival bidders chase him along the California coastline, he realizes that not all is as it seems.
The chase becomes a race, from California to the bayous of Louisiana, where Davenport discovers that his purchase contains not only the words of Abraham Lincoln, but a treasure map.
Somewhere, under the waters of the Mississippi River Delta, lies a golden secret. And someone thinks it's worth killing for. $0.99 on Kindle.