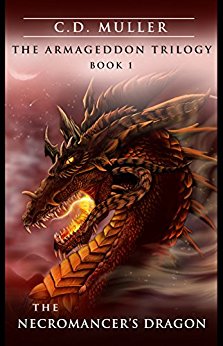 Sixteen-year-old Selena Liongod has never been in aerial combat. She doesn't know any magic and has never ridden a dragon before.
With no memories of her past, all she knows is her peaceful and quiet life in the small Helshire Village. She forms an unusual alliance with Thor, a dragon with telepathic powers.
Their life together takes a thrilling and terrifying turn after having to make the difficult decision to join the Imperial Air Force of dragon riders. Throughout their adventures, Selena and Thor travel across the Empire and find new friends, aerial combat, and magic. However, a great evil awaits them… if they can survive the encounter. $0.99 on Kindle.