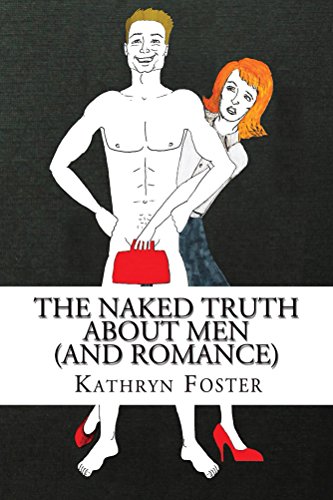 Accurately understanding men will revolutionize how women approach romance, attests Psychologist Dr. Kathryn Foster, in her bold work, The Naked Truth About Men (And Romance.) Women have struggled to figure out "what happened" to the man she married. All of a sudden, he is distant, unresponsive, and unable to communicate and romance like he did when they were courting. Understanding is the key to dispelling the "crazy making" emotions and feeling the need to "fix" something. Everyone wins when blaming is transformed to understanding and she begins communicating using this knowledge. Never before have women been positioned to so radically change the world. It all begins with women's shifting their expectations of romance.
From hormones to brain structure, women and men differ. The author explains how testosterone, lesser empathy, and being a "systemizer" affect men in romances. A psychologist, Dr. Foster balances thought-provoking stories from her practice with fascinating research findings to illustrate 'The Naked Truth About Men (And Romance.')
In this groundbreaking work, Dr. Foster gives voice to the many women who suffer silently in relationships, a staggering two thirds of whom initiate all divorces. Men, too, will be enlightened: they are the ones dumbfounded, thinking all is well because she's stopped complaining, when actually, she'd given up long ago.
This provocative book presents the low down on men and how their fundamental mojo differs from women and affects romance. Why has the term "the opposite sex" survived despite those who worked hard to prove that the genders are alike? Because her oxytocin and his testosterone promote opposite behaviors and attitudes.

[shareaholic app="share_buttons" id="4690042"]