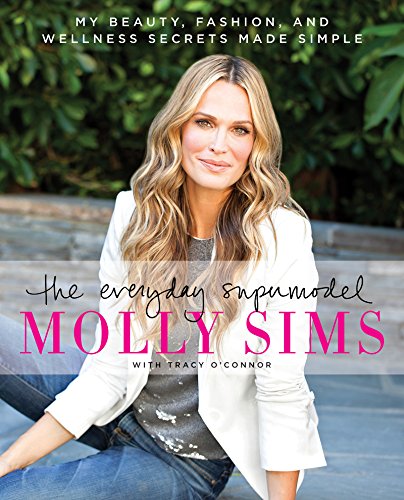 In this fun and practical guide, supermodel Molly Sims gives tried-and-true tips from the best in the business of beauty, health, fitness, and fashion. The ultimate guinea pig when it comes to looking good and feeling good, she's learned what works—and what doesn't—and is prepared to share it all with women everywhere.
Not afraid to dish on herself, Molly breaks down her personal weight loss strategies, anti-aging secrets, style advice, and so much more. Filled with insider secrets, easy to follow hair and makeup tutorials, on-the-go workouts, healthy recipes, and look good/feel good advice, it truly is a Hollywood tell-all! The Everyday Supermodel is guaranteed to transform the everyday woman into the very best version of herself. $1.99 On Kindle (Today Only!)
Browse 25 inspirational and lifestyle Kindle books to jump-start New Year's resolutions, on sale today only.