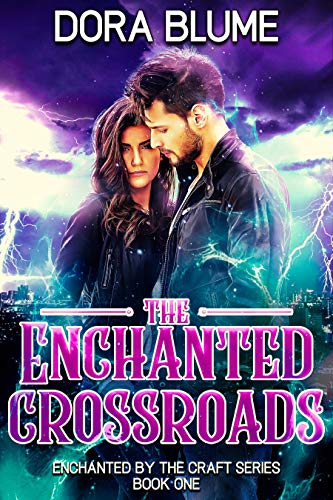 Born into another world, Kaira must make an impossible choice.
Kaira is taken home, after an uneventful evening out, by a mysterious man. How can she be this attracted to a guy she just met? When she's attacked in her apartment, he uses his powers to save her.
She's being hunted by Morrigans (warlocks). Leif refuses to leave her side. He tries to help her navigate her new world. She wants to go back to her normal life, but Leif is too tempting.
Born a descendant of the Goddess, Hecate, she discovers she is key to ending the God Morrigan's destruction of Mages. A cause personal to Leif, after losing his parents to Morrigans. Kaira and the descendents are their only hope for killing the God Morrigan.
Is she willing to give up her whole life for the cause? Would she give up Leif to go back to her normal life?
Read the gripping first installment of the Enchanted by the Craft Series. $0.99 on Kindle.