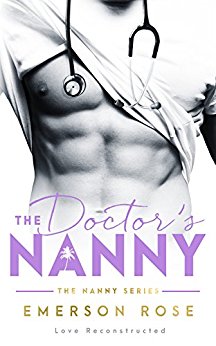 Sometimes, no matter where you come from, all you need is love.When Sasha Rivers is wheeled into the emergency room after a car accident, Dr. Xander Sullivan knows she's something special. Despite her injuries, Xander can't help but be entranced by the mystery in her silver-blue eyes. Could this be the woman to bring his playboy days to an abrupt end?
There is much more to Sasha than Xander could ever imagine. Born dirt-poor and raised by a single mother in the heart of Minneapolis, nothing in Sasha's life was easy. Things only got worse when she fell headlong into a tumultuous relationship with Enrique Sanchez, the son of Mexico's most notorious drug lord.And though Enrique continues to lurk in the shadows of her life, Sasha can't help but find new hope in Xander's arms.
The man she once thought an arrogant a$$hole is more than meets the eye, and nothing makes that clearer than the relationship he has with his five-year-old daughter, Victoria. Lucky for both of them—Victoria is in desperate need of a nanny, and Sasha is without a job—it's the perfect match in more ways than one.As the once-broken doctor and his lonely nanny draw closer together, there's no ignoring the connection that sparks up between them. They could be the perfect match, except Enrique is willing to do anything and everything to get her back, no matter the consequences. $0.99 on Kindle.