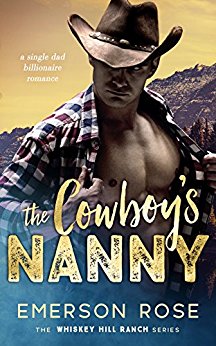 Ash Pride
Being branded the sexiest man alive is a curse. The day People Magazine gave me that title and plastered me on every newsstand in the country was the day my life got complicated.
Finding a nanny is hard enough when your four-year-old son is a prankster, who lives to torture his nanny. But now every applicant wants to sleep with me, and I don't do the nanny.
It's my only rule, and I never break it.
Until now.
Until Stella.
Stella Deardon
The Cattle Industry Convention and Trade show was supposed to be boring. That was before sexy billionaire rancher Ash Pride tried to rope me into being his son's nanny.
I'm no Mary Poppins; I don't know the first thing about kids, and I already have a job on my family's ranch.
But Ash Pride doesn't take no for an answer, and when he looks at me with his sensual, dark eyes, I'm not sure how long I can keep turning him down. $0.99 on Kindle.