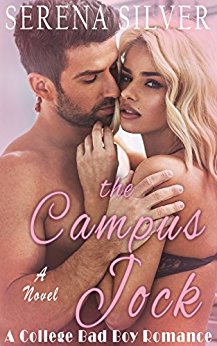 Maybe at another time it could have worked.
James:
I'm a bit of an asshole. I'll admit it, but if you're me, you can get away with it. I'm a top athlete, honors student and I can have any girl in the school… except for the one I want. I've had a crush on her for years now. She says we're friends, but sometimes we make eye-contact, and I swear her eyes say something different. I know that mine do. I'm probably imagining things, it might be time to move on.
Alicia:
We've been friends for years. He's fun to hang out with, but there's no way I could like him romantically. He's conceited, and he thinks the world will just fall into his lap, not to mention he's a womanizer. There's no way I should like him, but sometimes when I watch him run down the field, and his shoulders flex and pulsate, I find my thoughts…wandering. Maybe it could work. Maybe it's too late. $0.99 on Kindle.