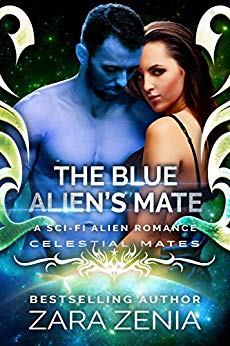 Are they meant to be mated?
Urie is a leader and general of the Ura-Than race. He has no time to find a mate to create an heir to replace him as leader one day.
Urie gets his friend Reli of the Celestial Mates agency to find him a mate. The only thing is that Reli's agency uses some methods that probably would not be accepted in certain cultures, such as bidding.
Samantha was the one he lusted. She was just a human, but the most beautiful one he had ever seen. He needed to get her. At any cost. Urie knew he had to outbid the rest to get her.
Getting adjusted to her new life is hard for Samantha. Urie has to keep on planning how to defend his own people against the enemy, X, and he soon learns of a possible traitor amongst his own may even go all the way to the top of his most trusted generals and captains.
What will happen between these two mates? Is their fate sealed? Or will one of their needs have to give if push comes to shove? $0.99 on Kindle.