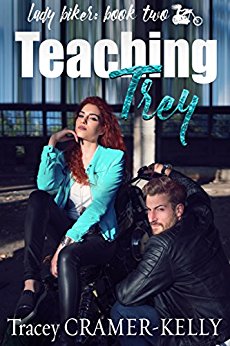 Amber Morell is in over her head.
When her father dies and leaves her the only thing he had left – four ramshackle apartment buildings – Amber has no idea what a burden she's just inherited. With debts mounting and her brother overseas, Amber will do whatever it takes to sell the apartments and save her family from financial ruin.
But she can't possibly handle it alone…
When real estate mogul Trey Jordan comes face-to-face with the feisty biker chick who also happens to be his friend's little sister, more than his curiosity is piqued. So what if the deal he proposes is a little… unorthodox? After all, he loves pissing off his high-society parents, and they'd hate the street-loving biker chick.
Neither expects the sleazy building manager to be a problem.
As events grow from suspicious to violent, Trey realizes too late that Amber is in danger—and that there's more between them than the freedom of the open road.
Now, Trey must put it all on the line to save Amber before it's too late. With the odds stacked against this unlikely pair, can Amber teach Trey the true meaning of freedom, faith, and love? $0.99 on Kindle.