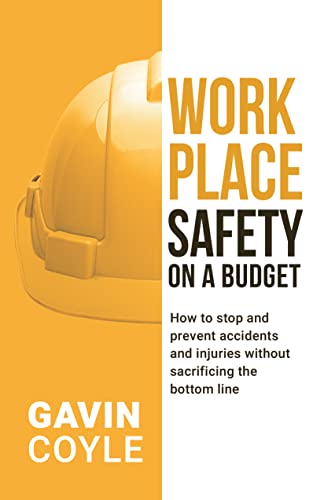 Are you worried about the safety of your employees at your workplace? Scared that one accident can cost your company money, time, reputation and possible imprisonment?
Accidents and injuries in the workplace can be devastating to any business and opens up a can of corporate worms that you need to navigate through. Being a CEO of a successful global safety consulting and outsourcing company called Coyle Group, Gavin has seen it all in his 25 years of experience. A safe workplace can be achieved without affecting the financial stability of your business!
In this book, you will learn:
How to reduce the risk of accidents and injuries
How to improve safety systems
What tools and resources can be used to increase safety in the business
How to develop safety strategies and plans that are cost effective and simple to implement
How to reduce insurance costs and premiums in the business.
Workplace Safety on a Budget is a must read for entrepreneurs, investors, business owners, management teams and safety professionals of all levels. Filled with smart and innovative ways to maintain a high standard of safety and at the same time keep your business on track to succeed!
Read this book to find out more about workplace safety! $0.99 on Kindle.