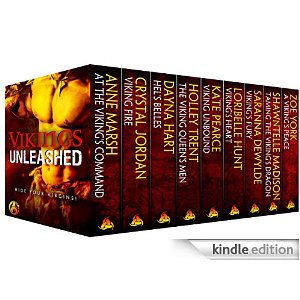 Warning: Sexy Vikings inside.
The "Vikings Unleased" box set contains nine erotic romance stories. Each is contemporary, sexy, and centers around an alpha male bad-boy. Are you ready to dive in to a new bedtime story?
Authors of the stories include: Kate Pearce, Anne Marsh, Crystal Jordan, Zoe York, Shawntelle Madison, Dayna Hart, Loribelle Hunt, Saranna DeWylde, and Holley Trent.