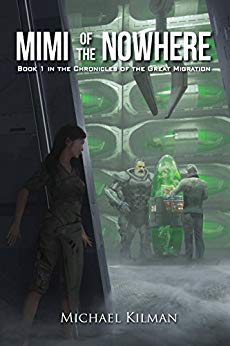 Mimi thought she was the only telepath. She was wrong. Nothing could have prepared her for the hidden world she's about to uncover.
Climate Change was far worse than anyone ever predicted. Centuries from now, humans live in giant walking cities, and in the city of Manhatsten, Mimi is homeless.
For centuries she has roamed the underground, trying to avoid trouble. But despite all of her knowledge and experience, she's about to discover, there are things worse than death. Will she press on, or will the city recycle her? $0.99 on Kindle.