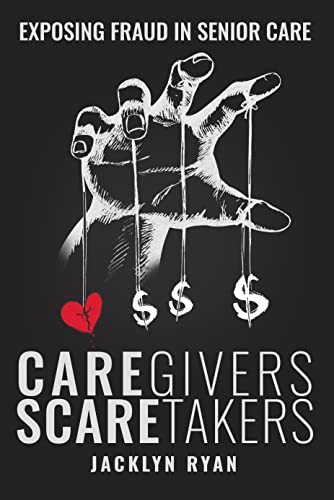 Do you know if your trusted caregiver is ripping off your parents?
What can you do to protect your loved ones?
How can you find the best qualified caregiver?
Families struggled to find dependable, trusted care. These true stories are but a glimpse that exposes fraud and manipulation by unscrupulous caregivers. Through these stories, you will learn to identify subtle hints that expose a dishonest caregiver. You'll discover resources, tips on hiring and managing your caregiver and some basic estate planning questions are included.
More than $37 billion is stolen each year because of the financial exploitation of seniors, according to the Consumer Financial Protection Bureau. Better regulation is needed for in-home care agencies. Some states do not have laws
requiring caregivers to be fingerprinted, background-checking and/or drug-tested! Who can you trust?
Agencies charge their clients $20-$30/hour but only pay caregivers $10-$12/hour.
Why would a caregiver want to take that job when they can get $15 per hour in a different industry?
Raising the bar on caregivers will raise the bar on the quality of care. $0.99 on Kindle.