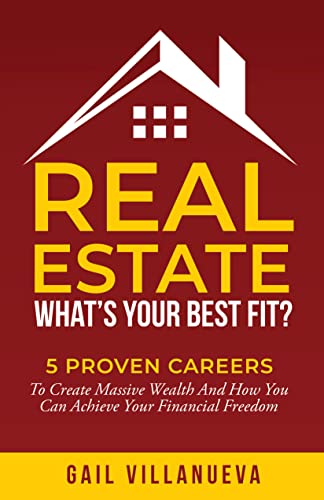 Do you want to take control of your future and set up a comfortable retirement plan?
Have you ever tried to learn about a new career, tried to do it, only to discover you don't like it? Have you ever worked in a career only to find out you can't get any momentum going and wondered why you are not succeeding? It is possible you didn't know anything about this career when you got started? If you are looking into a career in real estate, this is the book for you!
"Imagine knowing in advance what five of the most popular real estate careers are actually like!"
In this book, author Gail Villanueva will show you and unique and progressive concept. Learn how you can make money from home, be an entrepreneur, and why you should consider a career in real estate. And in these uncertain times, it's more important than ever to take action. $0.99 on Kindle.