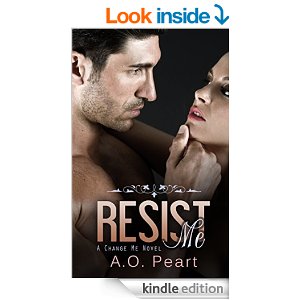 Due to mature themes, strong language, and sexual situations, this series is intended for adult readers only. 

One fateful morning changes everything. 

Lisbeth Anderson, the lone eyewitness of a shocking murder, believes the FBI witness protection program may be the only way for her to survive. But when a powerful explosion reduces the safe house to ashes, killing all of the FBI agents on duty, will she turn to a perfect stranger for help? 

Ethan McCoy, an former-Marine-turned-firefighter, has never really cared for any woman. He lives his life to the fullest, enjoying the bad boy stigma and cultivating a particular taste for dominant sex. Girls come and go, allowed to stay only long enough to satisfy Ethan's wild appetite. 

One morning at dawn, Ethan's fire brigade is called to a fatal house explosion that levels the structure. When he pries open a trap door to the hidden panic room under the house, he finds a gorgeous, though disheveled brunette. Lisbeth instantly turns Ethan's world upside down, and he's overcome by the burning desire to protect her, no matter the consequences.