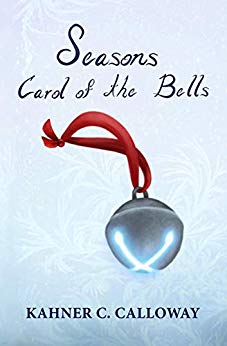 For many, the North Pole is a place where hopeful children send letters each year to a wishful, imaginary being who brings them gifts. For Kol, the North Pole is home. His father, Saint Nicholas, leads the North Pole, but they do far more than simply provide toys for all the good boys and girls. At least, they usually do. They provide a safe haven for the weary souls of humans and elves.T
his Christmas, tragedy has struck the North Pole. St. Nick has been cursed, and Kol is desperate to find the culprit and save his father before the city crumbles into a state of chaos. But he has never left the North Pole, nor does he know exactly where he is going–or what he'll do when he gets there.
Armed merely with his trusty List, Kol sets off into the wide world to find something to save his father. The clock is ticking, and Kol finds himself stumbling into a deeper plot than he could have imagined. Chance meetings and new friends threaten to derail his mission, but Kol is determined. Is his determination enough? Free on Kindle.