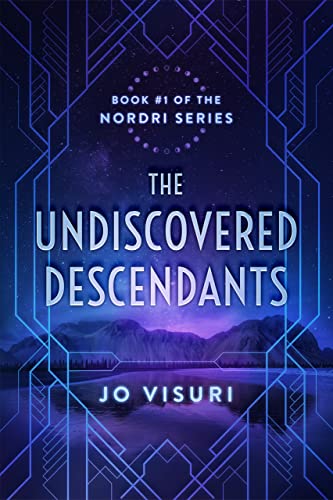 A captivating modern-day fantasy filled with intrigue, mythology, magical objects, and special abilities. Jo Visuri's adventurous tale will sweep you away to Auor Island—where nothing is quite as it seems!
For generations, the descendants of four supernatural clans have lived in hidden, advanced communities and occasionally intermingled with regular humans—leading to whispers of unforeseen consequences. Now, for unknown purposes, one Clan desperately seeks the rumored, undiscovered offspring. Through a twist of fate, Elin Bodil is about to land in the middle of the brewing storm. And to survive, she'll have to decipher who to trust while unearthing her island's secrets and those buried deep within herself!
"Suspenseful and intriguing…a fantastic adventure" —Manhattan Book Review.
"Jo Visuri has introduced a unique world that combines modern teenagers and Scandinavian mythology in a delightfully refreshing way with a steady, action-fueled pace that makes it impossible to put down." —Readers' Favorite ?????
$4.99 on Kindle.