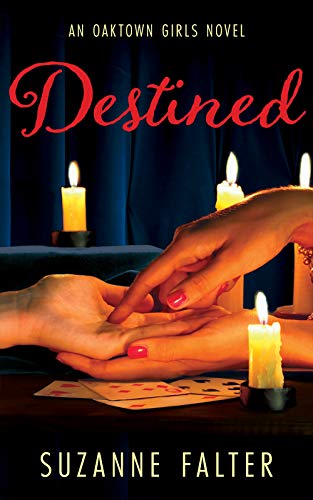 Garage owner Lizzy is finally about to move in with her love Kate, an Irish expat, until ICE shows up and threatens to deport her. Soon Kate is living in a Sanctuary church and Lizzy is trying to get her out.
But the church maintenance person, Monroe, soon gets dangerously obsessed with Kate, as well.
Meanwhile, SFPD undercover cop Frankie has fallen hard for Sally, a psychic, even though she can't wrap her head around Sally's work. Which is okay until Sally needs Frankie's professional help with a psychic vision she's seen that could be catastrophic for Oakland.
Where does Frankie draw the line—or should she at all?
Destined captures the romantic ups and downs of this tightly-knit group of Oakland lesbians in a fast-moving standalone that makes you think about your own destiny, too. $4.99 on Kindle.