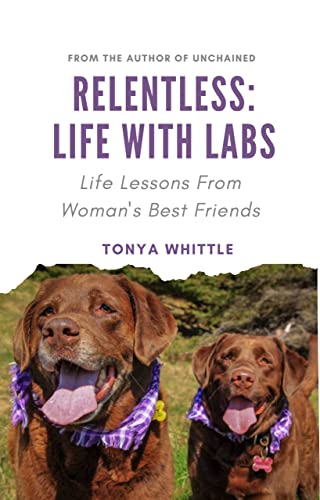 This is a remarkable story of a life well lived because of dogs. Join Tonya as she shares the lessons she learned from raising and adventuring with her two chocolate labradors, Tetley & Lexie. Unlikely gurus on life, unruly and wild, Tetley & Lexie come to life on the pages as their explorations outside lead to powerful lessons in how to live life well.
During their countless adventures, mishaps abound, they bring us to laughter and tears with their antics and larger-than-life personalities. Blended together with stories from everyday life, Life With Labs explores how dogs teach us to be better people.
Wild, heartwarming and insightful, Life with Labs is a modern love story explored through the unbreakable bond between a woman and her dogs as they embrace an unconventional life.
"It's like the Thelma & Louise of dogs but stops just before you go over the cliff, letting you write your own ending. I loved every moment of this book." Nancy Burton $0.99 on Kindle.