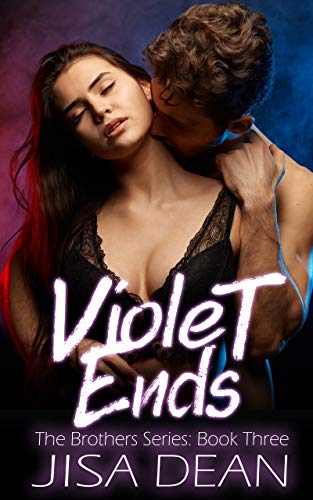 The exciting conclusion to the Brothers series.
Natasha Soriano is right in the middle of a s#*t storm that blew her world apart six years ago when her friend was kidnapped and sold into the sex trade. She's spent every year since looking for her and living a half-life full of human trafficking stories and stats. When she gets too close to finding something out about the shadowy leaders of the organization that sold Noel, her only friends are assaulted and nearly killed. Now, she's on the run with a hired assassin and spanning contents to hunt down the men who turned her world into a violent cat and mouse game. Can the love of one man save her from ending up like her friend, or will she be the next woman to run out of time?
This book, although safe and ending with the trademark happy ever after that Jisa is known for, is dark. It contains triggers that some might find too upsetting due to the subject matter. That aside, I would never lead Natasha and Zeus to anything but a happy ending, so sit back and curl up with the darkest of the brothers on his search to find his perfect ending. $2.99 on Kindle.