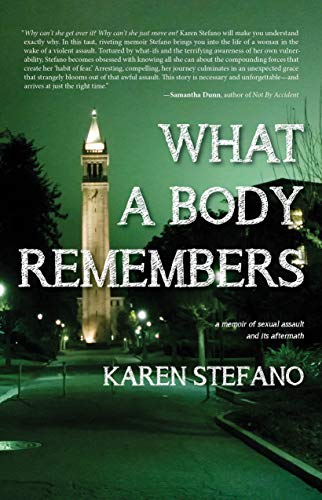 Author Karen Stefano bravely illuminates the lasting impact of trauma in her new memoir 'What A Body Remembers' – An assault on Berkley campus that changed her life 30 years ago. Though traumatized by the assault, Karen Stefano went on to become a criminal defense lawyer. Her questions prompt a delayed obsession with her assailant: What became of him? What is he doing now? She begins a quest of excavation, determined to track him down.
What she discovers is life-altering.
What A Body Remembers is an honest, from-the-gut account of one woman's journey to regain her power and confidence—a journey that continues to this day. $1.99 on Kindle.