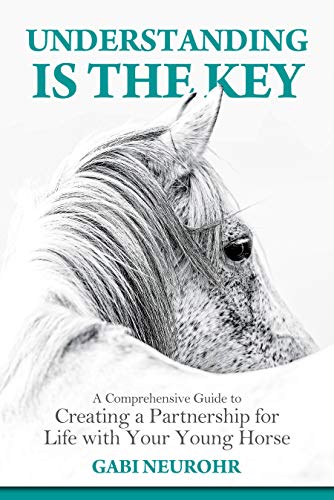 Understanding is the Key is not just another How-To-Train-Your-Horse book. Rather, it lays out all elements you need to develop your young horse into your dream horse, whatever it's breed, personality or the discipline you prefer.
If your goal is that your horse enjoys the time you spend together and at the same time is well educated and reliable, this book will give you the keys to achieve just that.
With Understanding is the Key you will learn:
how you can win the heart of your horse and create with awareness the wonderful relationship you wish to have
to understand how horses learn, think and perceive the world around them so that you can avoid all those little everyday problems
to understand what your part is on this journey together with your horse so that you can develop into the clear and loving leader your horse appreciates
to understand the principles of fair horse training so that you will be able to educate your horse in a kind and clear way into a confident partner that is willing to please
the ingredients and the road-map from foal to well-educated horse to make sure you don't miss a step in the development of your youngster.
As a result, you will be able to decide for yourself what works and what doesn't work for your horse and your goals and become independent of any horse training method out there.
The ultimate goal is that you and your horse enjoy every moment you spend together, no matter where you are in your journey.
Free on Kindle.