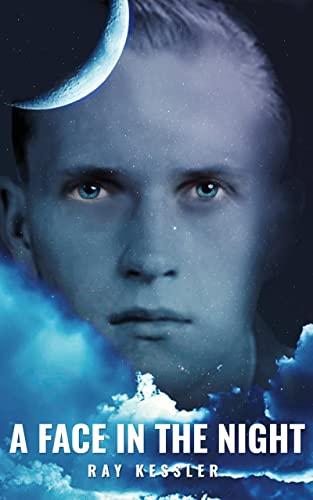 In his remarkable debut novel, Ray Kessler takes the reader on a roller coaster ride through recent German history. He masterfully moves between past and present timelines, weaving fictitious events with historical facts. Kessler creates a tale of mystery, intrigue, and suspense with a possible paranormal twist.
Set in Berlin in 2000 and during the battle of Berlin in 1945, the novel's main protagonist, Berlin District Attorney Kurt Becker, sees a Face in the Night. The face keeps reappearing, and he thinks he is hallucinating. His life and career take a further unexpected detour when he discovers illegal campaign funds linked to a flawed Berlin construction project. The project becomes his worst nightmare. Site digging unearths a secret Nazi bunker and SS operation. Then, workers discover "Nazi Wonder Weapons."
An SS division defended these weapons to the last man. Was this why the Nazi leadership predicted a final victory? Were famous scientist Nikola Tesla's stolen "Death Ray" plans used? What links a mysterious SS officer to Kurt and his villa? As Kurt's past investigations, family problems, substance abuse, and insomnia haunt him, his life unravels. Things no longer are what they appear to be and take a turn for the worse when politicos try to blame him for the campaign finance scandal. Is someone out to get him?
Kurt Becker was born to German eugenics parents he never knew. He still suffers from the trauma of being an orphan. He is on anti-depressants, and as his marriage deteriorates, he seeks solace with his lonely English neighbor Anne Macmillan, the wife of the English Ambassador to Germany. The wealthy English heiress is the only surviving member of her family. Her marriage with the English Ambassador declines. Anne also has had problems with depression, drinking, and taking too much medication. Her husband loses a fortune in gambling and poor business deals in post-Soviet Russia. He wants her money and will do anything to get it.
The thrilling tale keeps its readers wondering what is real and what is not. Kurt Becker faces his own past when he discovers his biological father's identity. The question of redemption surfaces as Anne and Kurt struggle with reality. The climax reveals a confrontation that Kurt, Anne, and an Israeli-German healer have while questioning and confronting questions of the unexplained. Ray Kessler takes readers on a memorable journey through historical twists and turns in Germany, New York City, Spain, Israel, and England. Free on Kindle.