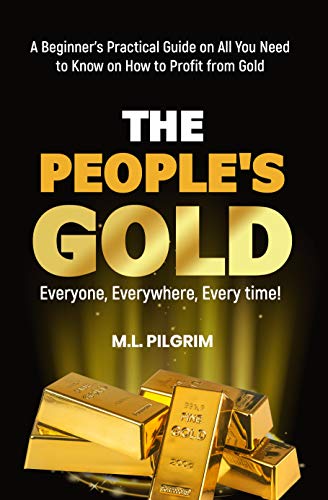 In THE PEOPLE'S GOLD: EVERYONE, EVERYWHERE, EVERY TIME!, you will discover:
A step-by-step guide to getting started with gold investments, which you can follow even without any investing background:
– How to legitimately invest in gold with less than $100
– Why you need to buy physical gold
– How much of your portfolio to invest in gold so you don't lose out on market gains, but you still protect yourself enough in case of a severe downturn
– An easy and accessible way to invest in gold without having to worry about storage and theft
– How to tell real versus fake gold, and other smart ways to protect yourself from gold scammers
– Have a better understanding of your profile as a gold investor
– The varying reasons for investing in gold, and how they affect your investment strategy
– Know the different types of gold investors and see which one you can identify yourself the most
– Bonus chapter: Practical tips for investing in silver that could augment your portfolio even more
Whether you think the economy as we know it will collapse in the foreseeable future, or you're just looking for a hedge against low interest rates, gold offers you this protection and more.
If you want to protect your finances & prepare for an uncertain future with a tangible, safe, & reliable asset, then grab a copy of this book right now! $0.99 on Kindle.