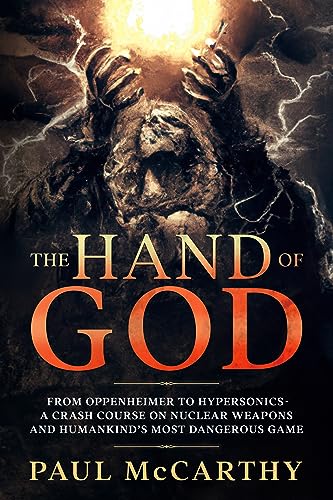 Delve into the world of the most powerful and destructive weapons ever created. In this book, you will learn the history of nuclear weapons, from their development in the early 20th century during the Manhattan Project to the present day, discovering how these weapons work, their devastating effects, and about the global superpowers that control them.
This is not a dry history book. It is an informative and suspenseful account of the most dangerous technology ever devised by humankind. Using previously top secret sources, you will take a step back in time to read about the figures who developed these weapons; you'll learn the differences between types of nuclear weapons and delivery systems, from fission and fusion, to intercontinental ballistic missiles and designs for so-called "doomsday" bombs; and you'll explore the harrowing tales of the near-misses, accidents, and close calls that have forced the world to the brink of nuclear apocalypse.
If you are interested in a fast-paced but comprehensive background on nuclear weapons for readers of any level of expertise that will make you knowledgeable on the topic, this book is for you. It is a must-read for anyone who wants to understand one of the most important existential dangers of our time. $2.99 on Kindle.