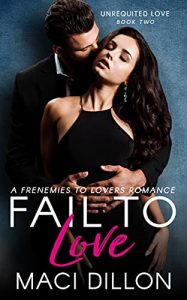 Desiring her was his first mistake. Falling for her was his second.
When a simple misunderstanding ruins a potential one-night hook up, Raven Gataki vows to pretend it never happened.
It's probably for the best considering they met through her bestie.
Ignore the temptation and avoid any complications… that's the plan.
Except… she can't stop thinking about him.
And the temptation is consuming her.
Fast forward a few miserable weeks when her latest frenemy crush shows up at her OBGYN appointment – wearing scrubs.
Awkward…
Raven is a self declared bachelorette and thrives on no-strings hookups.
She has no interest in settling down until she's accomplished her business goals of owning her own childcare center.
Dr. Sean Mathers oozes success. He's the youngest surgeon in his field and has been crowned Bachelor of the Year more than once. Raven is everything he has spent his life trying to avoid.
Their love to hate relationship begins with a fake date, and is fueled by their intense chemistry. Not to mention that one-time-only moment they shared between the sheets. Okay, it was more than once but…
Can two people who believe they're incapable of love, flick the switch and open their hearts to what's right in front of them, before it's too late?
Or will one moment of hesitation risk everything?
Experience all the feels of love and lust and everything in between in this steamy frenemies to lovers romance. It's full of witty banter, laugh out loud moments and sizzling chemistry that will keep you flipping the pages.
Note: This is book two in the Unrequited Love Series but can be read as a standalone. $2.99 on Kindle.