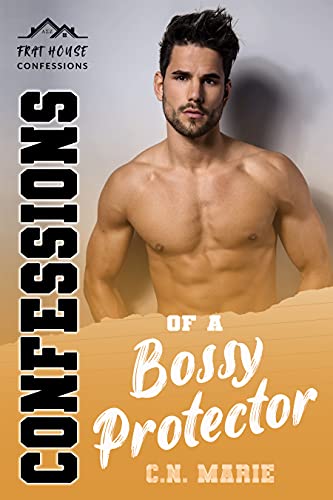 Confessions of a Bossy Protector is instalment 8 of Frat House Confessions, a 12 part series releasing in 2021.
Aubree Berry
Freshman year. The year of decisions. Of big changes on the horizon. Of the future. A future I'm not ready to decide on. So when Summer break rolls around and a girls trip to Las Vegas is on the cards, who am I to say no? One last ditch attempt to ignore the future and my looming responsibility. One last time to play along; heart and all, but will I live to regret it?
Easton Ashby
Ever the peace keeper. The one they come to with problems. Now, my best mates are taking me in hand and dragging me on their couples holiday. A fifth wheel if ever there was such a thing. That is until I set my sights on someone. A sexy golden waved blond with ocean deep blue eyes who sees the real me. She forces me to own my decisions and take what was meant to be mine. Until I run back to the Fraternity house, with a secret in tow.
Will Easton and Aubree work through their secret and find each other again? Can the Fraternity boys forgive Easton for not revealing his secret? Follow Easton and Aubree's story for a holiday contemporary romance with an added twist or two. $2.99 on Kindle