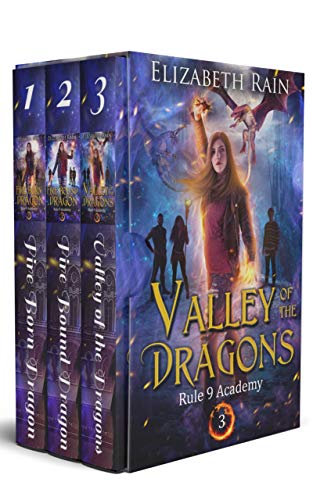 Fire Born Dragon
I ran up Shephard's Mountain to escape the Monsters that were chasing me…
…and the Demons that were haunting my memories.
Instead, I fell into a world where Magic is the New Black and the Challenges I face have nothing to do with curling irons and study groups.
Drae Hallow is the home of Rule 9 Academy where nobody is normal and we're all a little bit of strange.
They've invited me to attend their School for Magicals. Apparently, there's something inside of me and it wants to come out to play. But I need to learn to control it before it controls me.
I'm game…
After all, I might be my Momma's trouble; but I've always been my Daddy's stubborn.
I'll need every bit of it too, because something else roams the woods after dark, and it doesn't have anything to do with Shifting 101.
Together, with the help of others just like me, we'll have to uncover the lies before it's too late. The Magical world depends on us to find out the truth…or its Lights Out, Dark Ages and Witch Hunts all over again.
If I'm not careful, my first semester might just be my last. $0.99 on Kindle.