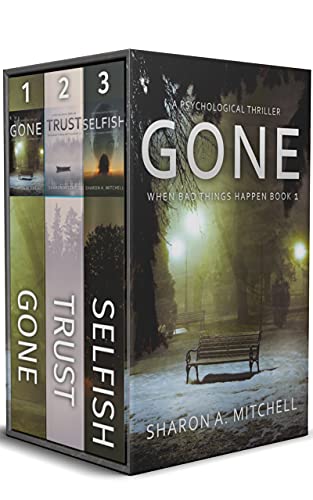 Ordinary people living their lives. Then bad things happen.
A sheltered young mother and her medically fragile child disappear. Again.
Just when security is within their grasp, those entrusted with their welfare turn on them, creating a parent's worst nightmare.
How do ordinary people react to extraordinary circumstances? When the world they knew is no longer safe, when those they held dearest turn their backs, what is left?
Read the When Bad Things Happen series of psychological thrillers: GONE, TRUST, and INSTINCT. $0.99 on Kindle.