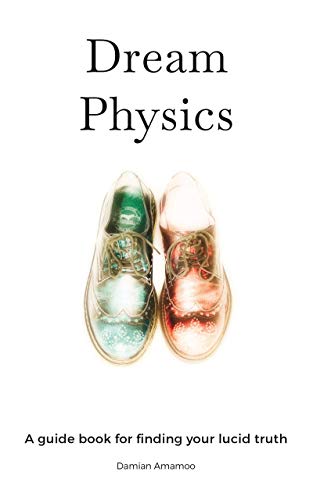 In Dream Physics, Damian Amamoo shows you how to explore your consciousness and connect with your own lucid inner truth.
Dream Physics is a road of discovery that demonstrates we are all unique and have a human heritage that is able to tap into transformational opportunities and literally discover new worlds.
Dream Physics begins by taking a look at problems facing modern science including difficulties accepting odd phenomena and the quest for a Grand Unified Theory of everything or GUT.
In search of answers for the world beneath matter, Dream Physics tours the human brain, memory, consciousness, time and gravity offering perspectives on how we can break down the barriers to GUT success. Dream Physics prepares you for a journey of consciousness by introducing a framework for "Creative Science" to familiarize you with some of the environments that are accessible via lucid dreaming. Free on Kindle.