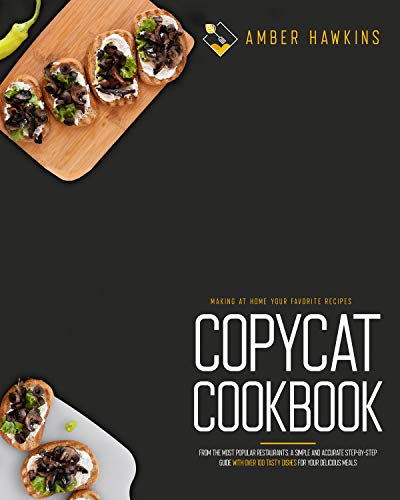 Do you love cooking? Are you looking for recipes commonly found in popular restaurants?
Don't worry, the "Copycat Cookbook" is the right solution for you.
It is a simple and accurate step-by-step guide with over 100 copycat recipes that will teach you how to prepare good food for your loved ones, with all the benefits of cooking at home.
There are recipes that one can only find in most popular restaurants.
With their irresistible flavor, aroma, and texture, you may also want to try them at home. If that's the case, this book is what you need. Free on Kindle.