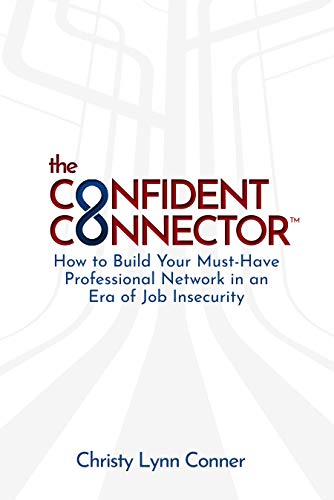 For executives, teams, and innovators, The Confident Connector™, is a clear and concise framework which leverages Christy's career as a networker, connector, and adventurer. Christy uses an authentic and experienced perspective to share her expertise in connecting people and building strong relationships. She seamlessly blends her naturally introverted perspective with powerful techniques to inspire others to move past their fears and build a dynamic network that fulfills their aspirations.
The Confident Connector™ is a hands-on approach, complete with real-world examples, strategies, and testimonials, to inspire and energize those who are new to networking and those who are looking to up their networking game.
In it, you'll discover…
•A unique and transformative model to make networking easy and fun.
•Tactics to master a mindset that moves you out of your head and past your fears to confidently create valuable relationships.
•Skills to manage your emotions when connecting with new people.
• An exciting new methodology, The Three Pillars of Career Development, to build your career in a job market of continuous upheaval and within a shift to the gig economy.
• A step-by-step playbook with smart, practical tools that allow readers to easily master the skills of networking.
•Templates and vital communication principles that provide the fastest and easiest way to successfully connect.
•Key strategies from expert connectors on how to become a successful connector and a trusted voice in your community.
Visit www.theconfidentconnector.com to download the FREE Networking Checklist Packet, a comprehensive guide to all the relevant milestones on your journey to becoming The Confident Connector™, and check out the Workbook & Audiobook. The Workbook is all about YOU and is designed to help YOU: determine the goals you want to set around networking; address what obstacles are holding you back from connecting with others; allow you to confidently connect. Free on Kindle.