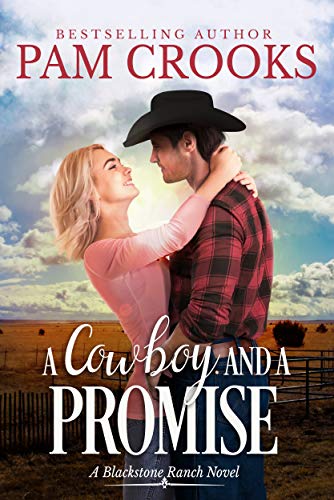 A Cowboy and a Promise is the first book in the Blackstone Ranch contemporary romance series by Tule Publishing. The books feature three brothers who are ex-military cowboys and the three women they can't live without. Trouble on the Texas range threaten the brothers' legacy. Can they overcome those who want to destroy them? (Features 'fish out of water' and 'friends to lovers' tropes.)
A COWBOY AND A PROMISE: When her dying friend pleads for help to finish a renovation project, Ava Howell can't refuse, even though her promise means leaving her new career and familiar life in New York to travel to a remote ranch in Texas. She's good at what she does, and the ghost town vacation resort would look great on her resume, but it means tangling with the ex-military cowboy who is determined to stop her as soon as she arrives.
Beau Paxton needs to sell the land and ghost town to save his family's struggling ranch. He's a formidable enemy to Ava's determination, but the harder she works, the more his attraction for her grows. He doesn't want to set aside his plans so she can succeed at hers, yet he finds himself doing just that…
Will a promise bring a city girl and a sexy cowboy together? Or will a broken one drive them apart? Free on Kindle.