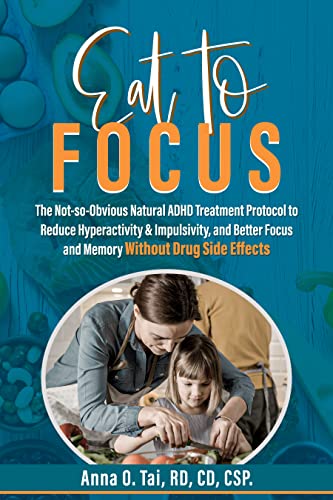 Are You Looking for Natural ADHD Treatment to Help your Child So You Can Avoid The Dangerous ADHD Medications? If so, this book is for you. Understanding is Power!
Why is every doctor so quick to start ADHD medication, which has more severe side effects than blood pressure medications? Standard treatments for ADHD in children include ADHD medications, behavior therapy, counseling, and education services. Studies showed that only one in four kids with ADHD, who are on medication ALSO get psychotherapy.
When you have high blood pressure or pre-diabetes, your doctor often gives you a warning first and suggests that you start eating healthier and exercising before starting blood pressure medication. Why don't they do the same for kids with ADHD? Did you get a warning first to change your child's eating? Or try psychotherapy? ADHD medications work by hijacking your child's control center (the big brain in the head), which explains why the common personality change "not feeling like myself" is seen in ADHD meds. ADHD medications also cause stunt growth, sleep disorder, mood disorder, personality changes, facial tics, etc., and even death. I know some of you may not like to hear this, but someone has to tell the truth.
In March of 2006, an FDA panel reported that 11 sudden cardiac deaths in children taking Ritalin and Concerta between 1992 and 2005. Both medications contain the stimulant methylphenidate. They also reported 13 sudden cardiac deaths among children taking the amphetamine-containing stimulants Adderall and Dexedrine. It makes me sad that parents and doctors are brain-washed by drug companies to think that ADHD medication is the only treatment for ADHD. ADHD medication is a synthetic (man-made) stimulant in the same drug category as methamphetamine ("meth"). Just because a doctor prescribes it does not make it safer or better. We believe that ADHD medications should be a last resort when all other non-drug treatments failed, just like other chronic dis Free on Kindle.