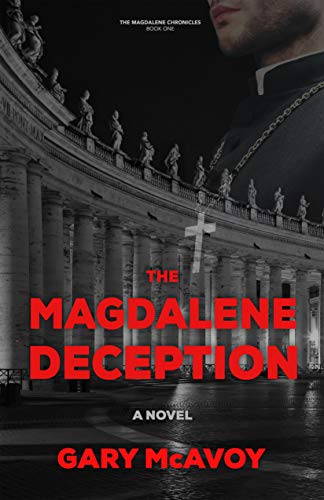 For two thousand years, believers have relied on Christ's Resurrection as the bedrock of Christian faith. But what if the Vatican had been blackmailed into suppressing a first-century manuscript revealing the Resurrection to be a myth—and that long-hidden document suddenly reappears?
Michael Dominic, a young Jesuit priest expert in the study of ancient writings, is assigned to the Vatican as an archivist in the Church's legendary Secret Archives. Hana Sinclair, a reporter for a Paris newspaper whose privileged family owns a prominent Swiss bank, is chasing a story about Jewish gold stolen by the Nazis during World War II—millions of dollars in bullion that ended up in the vaults of the Vatican Bank.
When Dominic discovers a long-hidden papyrus written by Mary Magdalene—one that threatens the very foundations of Christianity—he and Hana, aided by brave Swiss Guards, try to prevent sinister forces from obtaining the manuscript, among them the feared Ustasha underground fascist movement, Interpol, and shadowy figures at the highest levels of the Vatican itself.
Based on illuminating historical facts—including the intriguing true story of Bérenger Saunière, the mysterious abbé in the French village of Rennes-le-Château; and the Cathars, fabled keepers of the Holy Grail—"The Magdalene Deception" will take readers on a gripping journey through one of the world's most secretive institutions and the sensitive, often explosive manuscripts found in its vaults. $4.99 on Kindle