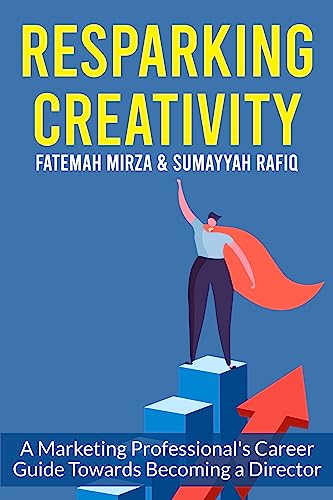 Are you a marketing professional feeling trapped in your current job? Do you want to climb the corporate ladder and become a successful marketing director? Or are you so overwhelmed by daily operations that your creative energies have run dry?
I wrote this book for marketing managers who feel these pains. So, if you're struggling to unleash your creative energy and experience career growth, this book is tailor-made for you.
As a marketing professional, you are deeply creative and ambitious enough to aim for a director role, but these obstacles are holding you back. You're caught in a monotonous routine, unable to pursue projects that will reignite your creative spark and simultaneously showcase your potential as a marketing director.
In this book, I offer concrete and actionable strategies to help you break free from this rut and:
– Create a portfolio of projects that will prove your candidacy as a marketing director
– Develop a stronger understanding of your strengths and capabilities at the director level.
– Create a resume, LinkedIn, and cover letter that grabs the recruiter's attention.
– Strategically network with the right people and stop chasing recruiters.
– Excel at interviews through strategic and proactive preparation.
– Advocate for yourself during salary negotiations and negotiate highly competitive compensation packages.
These strategies have been refined over my 13+ years as a marketing professional, empowering marketing leaders in the industry to approach their promotion plans with renewed vigor.
If you're a creative marketing manager with a track record of success, this book will equip you with methodologies that will facilitate long-term success and propel you to the pinnacle of your marketing career.
This book is designed for marketing professionals who:
– Who are deeply creative
– Have great ideas and are eager to put them into motion
– Are committed to changing their job search strategies
– Who want to make the world a better place through their work
Whether you're interested in marketing management, affiliate marketing, or network marketing, this book serves as your guide to career success. Order "Resparking Creativity: A Marketing Professionals Career Guide Towards Becoming a Director" today and start your journey toward professional fulfillment. Free on Kindle.