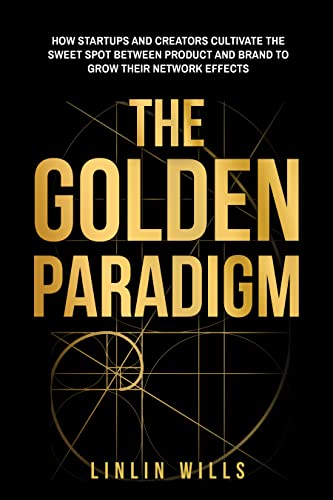 A world trending in excess of polar extremes led by algorithmic "profiteering" calls for a new mindset, as the pendulum is now frozen at both ends. This new mindset cultivates a golden mean balance (or Golden Paradigm), where brand keeps humanity in focus and ensures technologies wield influence in people's lives responsibly.
The Golden Paradigm helps readers revisit "forgotten" human ingenuities: storytelling and storymaking creativities. These harness the relationship between brand, audience, and "kaleidoscoping" business models that fuse sustainment and disruption in a golden mean balance—paradoxically generating transformative growth. It starts with a "truth-telling" Golden Compass that brings awareness of the market context. This provides power player awareness and also empowers the reader to map a transformative growth journey line in market quadrants from Avalanche or Potential Rocket to Bright Light and Marvelous Marquee.
Along the journey line, readers are equipped with toolkits, methods, and resources that unfreeze their creativity. The Golden Paradigm is a "kaleidoscoping" process, where the reader looks at a set of elements such as price, quality, business models, service experience—the same ones everyone else sees—but then reassembles those elements into an
enticing new possibility!
The Golden Paradigm offers a community that fuses creators, tech founders, and leaders together, imbues humanity in a tech-tattered world, and moves us toward a more positive age. Free on Kindle.