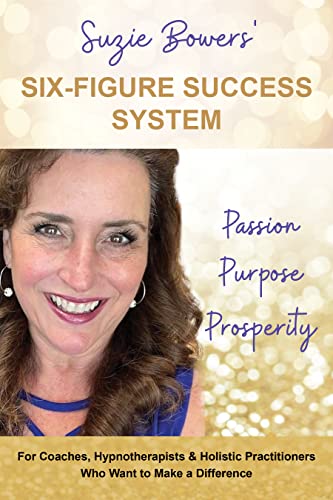 Discover the Foundational Systems for Creating a Six-Figure Coaching, or Hypnotherapy Business Working Part-Time.
Do you love helping others in the holistic arts field, but feel frustrated by the maze of technology and social media? Do you ever wonder how you can create a consistent lineup of motivated clients who are ready to throw their credit cards at your face? Have you ever wondered if it's possible to create a steady stream of income as an entrepreneur while still enjoying time with family and friends?
Suzie Bowers' Six-Figure Success System is your simple, step-by-step blueprint for creating a successful, profitable income in your own self-improvement business. Suzie shares simple systems and tools to help you fast track your brand to the level of expert, attract and nurture your ideal customers and then scale up to the next level when you're ready. You can create massive impact while doing what you love!
Free on Kindle.